Individual Low Net
Del Monte Golf Course
October 23, 2021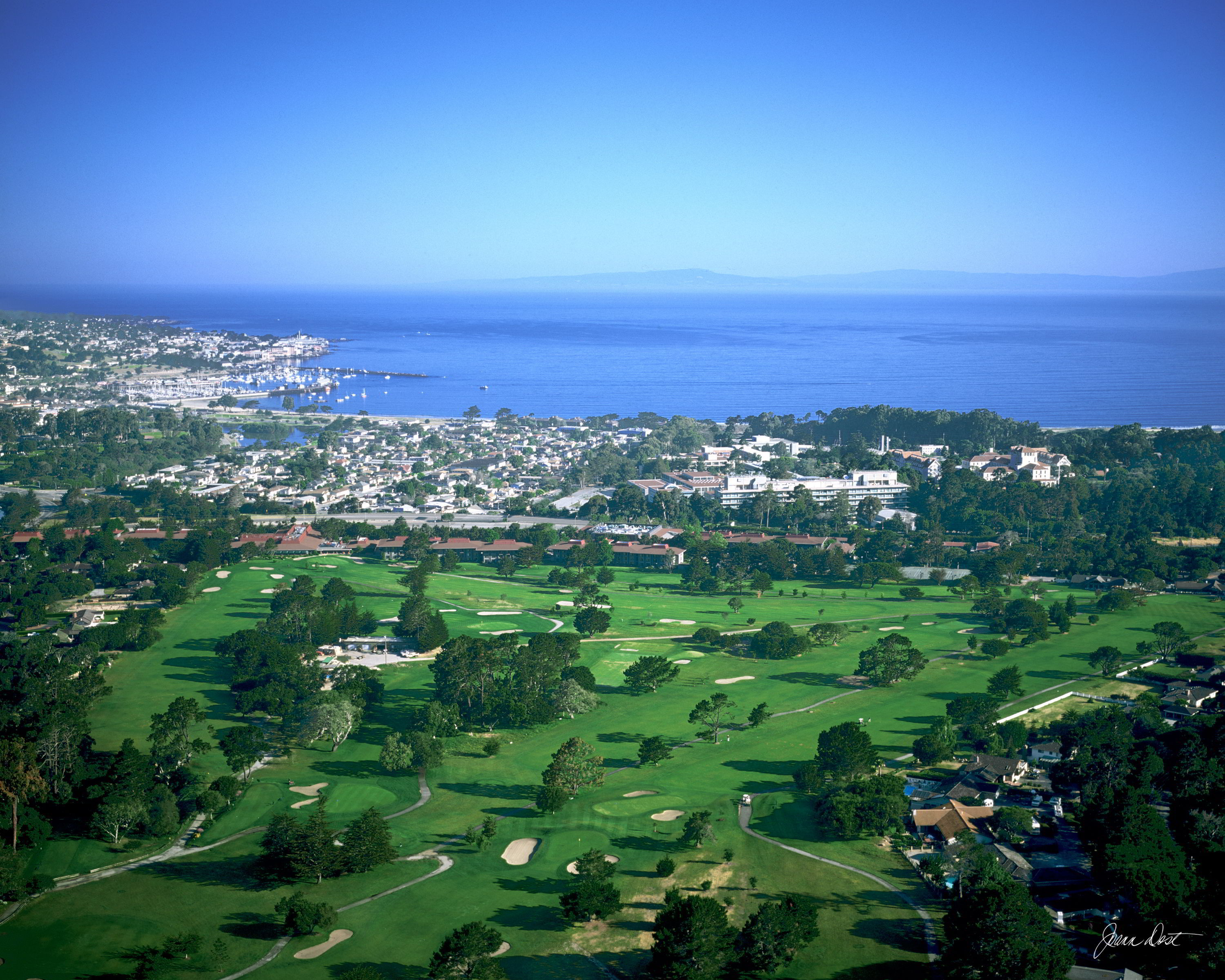 As the season winds down, we took a drove down the coast to the majestic Monterey Bay. Del Monte is a landmark course that has played an instrumental role in popularizing golf out West since its inception in 1897. The birthplace of the California State Amateur and the oldest course in continuous operation west of the Mississippi retains much of that classic charm today, challenging the game's best golfers with its small, sloping, old-school greens. With 44 players heading south, we split them into 4 Flights of either 9 or 10 players each.
In Flight 1, Nicholas Kendall was one of two players that posted a sub net par on the day with 71 (-1) to win 1st place. 2nd place goes to Christopher Walker after his day of net 74 (+2). Keith Shiver took the final spot in this first flight with a net 74 (+2) and 3rd place. Joseph Yagmourian had the low gross for the flight, and earning 50 TOC points, with round of 76 (+4).
In Flight 2, Jack Simpson posted a net 76 (+4) to earn 1st place and 50 TOC points. William Ramroth, in his first event of 2021, took 2nd place with a net 77 (+5) and earned 35 TOC points. 3rd place with 20 TOC points goes to Jordan Rowley after he posted a net 80 (+8). Luke Sieling won the low gross with a 74 (+2).
Flight 3 winner came down to a tie-breaker with both plaers posting a net 80 (+8). Ken Arends took 1st place and earned 45 TOC Points with Prabhat Behera getting 2nd place and 35 TOC points. 3rd place was also decided through tie-breaker after Lou Sehl and Rafael Carmona Toscano both submitted rounds of net 82 (+10). Sehl will earn 3rd place and Toscano will take 4th, each earning 12.5 TOC points. Keith Arends had the low gross for the flight with his 91 (+19)
In our final group, Flight 4, 1st place was decided through tie-breaker as Kenneth Stalder and Dominic Ascani both posted a net 78 (+6). Stalder won his first event of 2021 and Ascani took 2nd place. The 3rd and final spot of the flight goes to James Kaku with his net 79 (+7). William Yang wins low gross with his 95 (+23) and 45 TOC points.
We want to thank all the players that took the drive down to this amazing golf course with us and look forward to seeing you all out on the links soon!
Richard Mundy
Webmaster